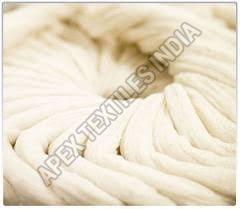 Scoured wool tops, also known as combed wool tops or rovings, are a natural fibre obtained from the fleece of sheep. They have been used for centuries to make warm and cozy clothing, blankets, and textiles. Read on further to know tips for styling them.
The Production Process
First, sheep are sheared to obtain their fleece. The fleece is then thoroughly cleaned through a process called scouring, which involves washing it with mild detergents and water to remove dirt, lanolin, and other impurities. Once the wool is clean, its fibres are combed and aligned to create continuous strands or tops. These tops vary in thickness, length, and texture making them suitable for various uses.
Discover the Advantages of Scoured Wool Tops
● Wool proves to be an efficient insulator, controlling body temperature and keeping you cozy during chilly climates, while enabling breathability when it's warm.
● Scoured wool tops are smooth and opulent to the touch, providing supreme comfort when worn directly on the skin.
● Wool can absorb moisture without feeling damp, making it a smart choice for sportswear.
● Wool's inherent properties help to stave off odors, allowing you to wear wool garments multiple times without washing them.
How to Style Scoured Wool Tops?
Do you struggle with how to wear your scoured wool tops? There are many enjoyable and inventive ways to style them. Here are some ideas that might be of use:
● First, pick a color that goes well with your skin tone and your other clothing. Your appearance will be stylish and well-coordinated, emphasizing your greatest features.
● When it becomes more temperate wool tops are excellent for layering. To create cozy and stylish ensembles that keep you at ease, pair them with jackets, cardigans, or vests.
● For a distinctive touch, try accessorizing with scarves, hats, or statement jewelry. These embellishments could assist you with making a particular and eye-getting look that shows your uniqueness.
● To achieve a bohemian appearance, wool tops should be worn with loose skirts, pants with wide legs, and colors that are earthy.
● Wear your wool top with jeans or tailored pants and a pair of flats or comfortable boots for a polished yet casual look.
● You can wear your wool top under a pinafore dress or tuck it into a high-waisted skirt for a lovely, feminine look.
● If your wool top is large, you might want to wear it oversized with leggings or skinny pants. For loosening up about the home or getting things done, this will offer a warm and easygoing appearance.
● Layer your wool tops imaginatively over shirts, blouses, or even skirts to add depth and personality to your outfit.
● Add a belt to fix in your midriff and characterize your figure while wearing a fleece top over skirts or dresses.
To summarize, fashion is tied in with articulating one's thoughts. Don't be afraid to experiment with different outfits and clothing combinations to find the ones that work best for you. With these tips, you can put together chic outfits that make you feel confident. Get to know more at Apex Textiles India.